For Schools / Students
Orchestra Concert for Students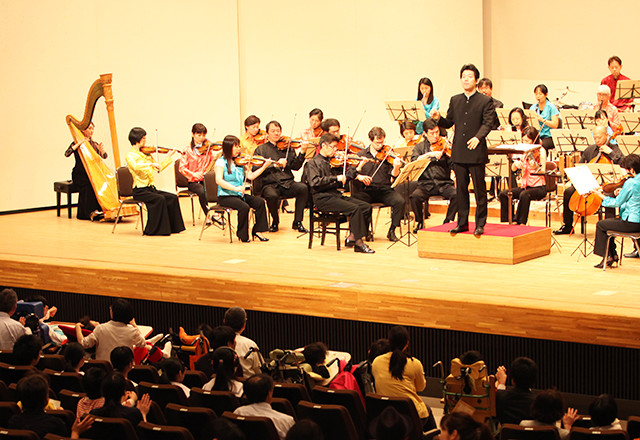 Every year based on the request of local governments such as Ishikawa Prefecture, OEK visits cultural halls and local schools and provides concerts for elementary and junior high school students, including students who need special support. Our chamber ensembles such as string quartets and woodwind quintets also actively visit schools to provide live music.
Joint Concert with University Orchestra Musicians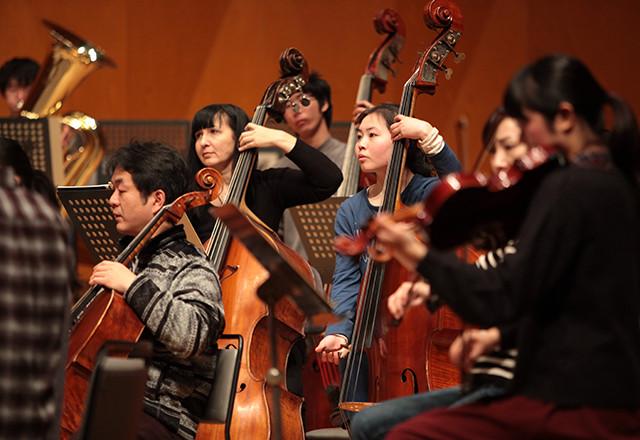 OEK provides the joint concert with students belong to university orchestras in Ishikawa Prefecture. Students have been coached for about 3 months by OEK musicians and perform at the concert stage side by side with the members of OEK. For students who do not major in music, it is an opportunity to try technically challenging works, and for OEK it is an opportunity to offer works for large orchestra to the audiences.
Dispatch of Instructors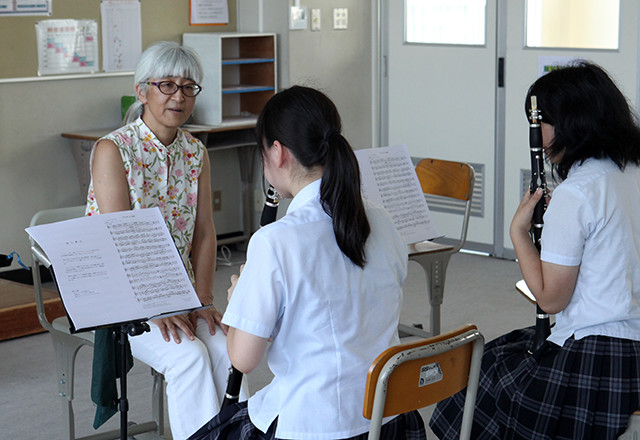 In cooperation with Kanazawa Institute of Technology, OEK dispatches its musicians as instructors to the chamber orchestra of the university. Also, in cooperation with Noto Band Association, we dispatch instructors to instruments training sessions for brass band members in elementary and junior high schools in Noto area.
U25 (25 years old or under) discount
OEK reduces the ticket price for young people and makes them easier to access the orchestra concerts. Those the age of 25 or under may purchase tickets (all seats) for today at half the price of the regular price. Such discount is applied to designated concerts including subscription concerts, the core of OEK activities.